Grilling Q&A With Food Network Kitchens This Saturday on Facebook
Let's face it: No matter how many times we take to the barbecue every season, we still find ourselves second-guessing the perfect temperature for hamburgers, wondering how to create those perfect grill marks on steak and looking for ways to reinvent classic macaroni and potato salads. Well, Food Network has the ultimate cheat sheet for you this summer season.
Experts from our very own Food Network Kitchens will come together to address these perennial grilling problems on Food Network's Facebook page this Saturday from 12 pm to 12:30 pm EST.
From dry chicken to tips for cooking food over direct and indirect heat, our experts from Food Network Kitchen will be offering helpful solutions and delicious recipes to take you beyond Labor Day.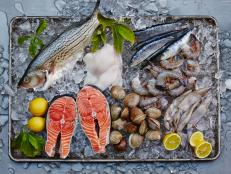 Whether you are grilling sturdy steaks directly on the grill, cooking more-delicate fish in a basket, or steaming tiny scallops or calamari rings in a pouch, you'll be able to handle anything with the following six techniques.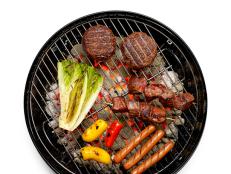 Food Network Magazine wants to know how America grills.