By:
Food Network Magazine
Hot tips From Food Network Kitchens' Katherine Alford:
Add a twist to sandwiches or tacos with custom mayonnaise: Mix plain mayo with citrus zest or juice, fresh herbs, chopped olives or a condiment like pesto or Sriracha. (We made chile-lime mayo for the tuna tostadas pictured above.) Keep the leftovers in the fridge, covered, for up to three days, but taste before reusing: The flavors can intensify after a day or two, so you may need to mellow it out with more mayo.
(Photograph by Christopher Testani)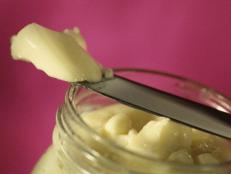 It's the quintessential "bad" food laden with artery clogging saturated fat. For years, we've been told to "hold the mayo," but is it really as bad as they say?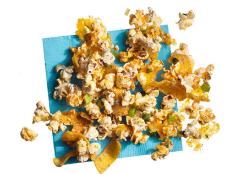 Find a new go-to snack: Food Network Magazine dreamed up dozens of cool ideas!