By:
Food Network Magazine
Hot Tips for Healthy Cooking From Food Network Kitchens' Katherine Alford:
Hard-boiled eggs are a great way to add protein to your diet. Despite the name, you should simmer — not boil — hard-boiled eggs. Put eggs in a saucepan, cover with water and bring to a boil, then remove from the heat and let stand 10 minutes. When they're done, plunge them into ice water, then peel under running water. You'll get eggs with creamy yolks, tender whites and a mild smell.
(Photograph by Levi Brown)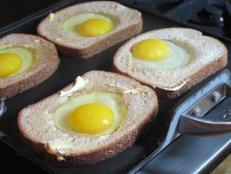 Also called "eggs-in-a-hole", "birds nest," "eggs-in-a-blanket" or "frog-in-a-hole", this fun breakfast fave was served up to my kids on their first day of school. With less than 5 ingredients, it's an easy and stress-free dish to cook up on a school day.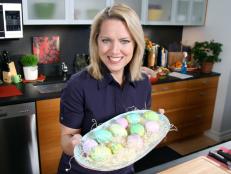 Melissa shares her secrets and recipes.