By:
Food Network Magazine
When Mardi Gras rolls around in New Orleans, king cake reigns supreme. Local bakeries crank out thousands of the ring-shaped cakes, topping each with purple, green and gold sugar and baking a plastic baby inside (getting the slice with the baby is considered good luck!). But when the holiday hits this February 12, fans will be drinking their cake too: Big Easy bartenders are using new king cake-flavored vodka, introduced last year, to create king cake cocktails, including this fun one from Carousel Bar & Lounge at the historic Hotel Monteleone in New Orleans' French Quarter ( 214 Royal St.; hotelmonteleone.com). Just like a traditional king cake, the drink is cinnamon-spiced and decorated with colored sugar. We snagged the recipe so you can try it at home.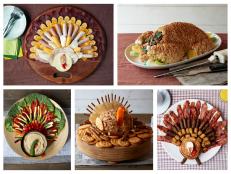 These festive, shareable platters are just the thing to tide over a hungry crowd before the turkey hits the table.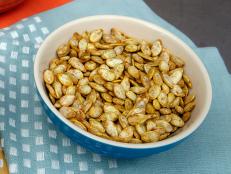 Learn three new ways to flavor this fall-favorite snack.