Whole-Wheat Cinnamon Sugar Crisps, a Healthy Snack for Kids
'Tis the season for snacking, and this recipe combines two of my favorite elements: It's pretty healthy and the kids can help. All you need is a pack of whole-wheat pitas, olive oil and cinnamon sugar. I like to make my cinnamon sugar with a ratio of 2:1, sugar to cinnamon, which is a little less sweet than most. Slice the pitas, brush them with oil and sprinkle away — do it again on the other side and pop the whole pan into an oven at 400 degrees F for 10 to 12 minutes. My preschooler made these herself, then told her dad the step-by-step instructions the moment he got home from work (you know, while he was trying to get his suit jacket off, set his bag down and avoid stepping on the baby's toys that somehow got scattered across the kitchen floor). The crisps are a huge hit here, and I hope they will be for you too.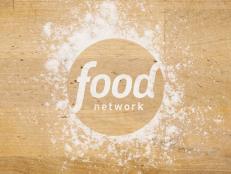 Snacks these days have come to mean cookies, candy, chips or even donuts -- basically, nothing nutritious! If he could, my son would live on junk foods alone, but as the adult (and a nutritionist mom of three), it's my job to make sure the right choices are available for my children. Check out these tips for kid-friendly snacks.