Hot Drinks for Small Fries
There's nothing more snuggly than sitting around with warm mugs of goodness this time of year. And if you're not into a massive sugar crash after they've gulped down hot chocolate, look no further than your favorite summer smoothie for inspiration.
We recently discovered the joys of warm flavored milk at our house, and here's the great thing: Anything works. Frozen strawberries plus milk and a zap in the microwave? Sweet and yummy. Peanut butter and banana? Thick, creamy and wonderful. We're doing frozen peaches with milk next time, plus a pinch of cinnamon. Sounds a lot like pie, without all that pesky crust.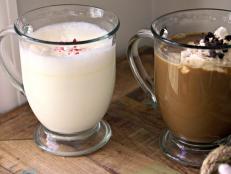 Whip up either of these warming beverages to close out a holiday gathering or a chilly winter night. They're perfectly portioned to prevent the seasonal tendency to go overboard.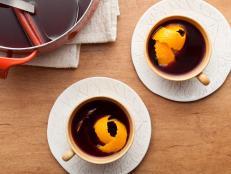 It wouldn't be the Winter Olympics without an inordinate amount of snow. Stay warm and cheer on your team with one of these winning hot drinks from around the world.