The Restaurant Biz Is Catching Pac-Man Fever
Pac-Man has always existed in a thrilling eat-or-be-eaten world. Now the company behind the classic arcade game is set to open its first Pac-Man-themed restaurant.
Pac-Man has always existed in a thrilling eat-or-be-eaten world. (Back off, ghosties.) Now the classic arcade game, which made its debut in 1980, will be linked to fun and food in a whole new way: In late January, the company behind Pac-Man, Namco Entertainment, Inc., plans to open its first Pac-Man-themed restaurant in a shopping center in suburban Chicago, Schaumburg's Woodfield Mall.
The eatery, which the company cutely says on its website is "noming soon," will be named Level 257 – a reference to a play level that, thanks to a technical glitch, cannot be reached in the original game.
The 40,000-square-foot venue will include a 16-lane bowling alley, pinball machines, ping-pong tables, arcade games both old and new, and a high-end restaurant menu featuring "hidden and subtle" winks at its namesake game.
Fruit? Pellets? Dishes that ominously change color, or something called an Energizer? Bishop hasn't given specifics, but says the references will give it a certain "nerd factor," adding that "if you get it, that's cool."
Still, Bishop insists that Level 257, which is being billed as "a unique dining, entertainment & social experience inspired by Pac-Man," is more than just fun and games and is, in fact, "very much a serious restaurant." Though it will "play off the nostalgia of Pac-Man," Bishop told Crain's, "The idea is that it's OK to have fun as an adult while you're having a good meal."
If it's successful, one imagines it will level up to other cities. And if not? Well, guess it'll be game over.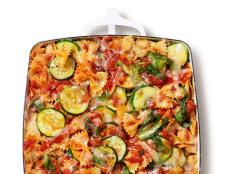 Celebrate the final weeks of winter by cooking up Food Network's rich, fill-you-up casseroles that bring the whole family together.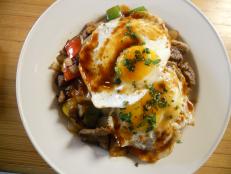 Snuggle under the covers for some extra hours and enjoy as Food Network's Sunny Anderson and Geoffrey Zakarian reveal Top 5 Restaurants' best brunch eats.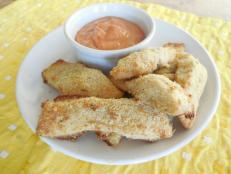 Although fish sticks can be a great way to introduce kids to seafood, they're basically fried finger food. Instead of raiding the freezer, whip up this version.