College Students Learn Complex Science with Chocolate
Chocolate can make anything better — including, it turns out, complex matters of science.
Chocolate can make anything better — including, it turns out, complex matters of science. That's apparently the thinking behind a materials science and engineering course on offer at Johns Hopkins University in which undergraduate students learn the concepts of thermodynamics by experimenting with chocolate.
The winter intersession course, " Chocolate: An Introduction to Materials Science," has proven especially popular with non-science majors. "There are specific foods that work well for explaining ideas," Jennifer Dailey, the Johns Hopkins doctoral student and self-confessed "chocoholic" who came up with the idea for it, told the Washington Post. "Chocolate has a beautiful crystal structure. It crystallizes in five different ways, depending how you heat and cool it. You can discover how it gets to be a beautiful, shiny candy bar rather than that icky melted thing that you find in your pocket."
Chocolate also lends itself to helping students learn about what phase a material will be at varying temperatures and compositions, something that is traditionally done using metals like gold and copper. It's more interesting — and far tastier — to figure all that out when hot chocolate, chocolate milk and ice cream are involved, Dailey notes.
In fact, the only complaint seems to be gustatory overkill. Dailey told the Post that students have griped that the course required them to eat too much chocolate.
Lesson 1, kids: There's no such thing as too much chocolate.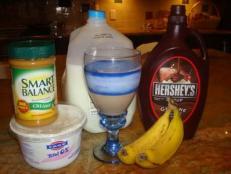 My family is always in a rush—so for a quick on-the-go snack or meal I'll whip up a smoothie. To satisfy my chocolate craving, I created this recipe using 5 simple ingredients that I always have on hand.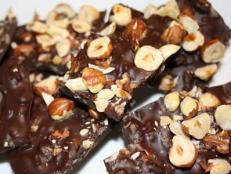 Skip the sugary jellybeans, chocolate eggs and marshmallow chicks and make your own Easter candy with some healthy ingredients thrown in. Chocolate bark is the easiest sweets recipe ever!