How to Tell If Your Wine Is Bad
How do you know if your wine is compromised or past its prime? It basically comes down to these three things.
You're out to dinner with friends and decide to order a bottle of wine, but there's something about the wine that seems … sort of … off to you. Still, you're no wine expert, so how can you really know? Should you just swallow your doubts and drink the wine anyway? Or should you risk seeming high-maintenance and send it back?
It can be difficult to tell whether a wine is actually bad or just not your cup of tea — to mix a beverage metaphor. Happily, the web is filled with advice from oenophiles (including this recent article on FoxNews.com) on how to handle the situation. It all basically comes down to three things:
Appearance: When it comes to judging wine, looks matter. While it's not true in every instance, if your red wine appears brownish and dull or white wine looks strangely dark, it may indicate that it has been oxidized, or exposed to the air, which affects its flavor as well as its color. (A cork that has pushed upward out of the bottle is another indicator.) Cloudiness or bubbles in the wine may also tip you off that the bottle has been compromised or open too long.
Smell: The nose knows, so give your glass of vino the ol' olfactory test. If it smells like a damp newspaper, stinky pooch, or dank and moldy basement, it may be compromised by a chemical compound called 2,4,6-trichloroanisole (TCA), which is what they mean when they say a wine is "corked." (No, "corked" doesn't mean that there are pieces of cork floating in your wine; that's actually not necessarily a big deal.) Andrew Waterhouse, a professor of wine chemistry at the University of California, Davis, says he has found an antidote to corked wine: Pour it into a bowl or pitcher with a sheet of plastic wrap; the TCA will adhere to the wrap and thereby be removed from your wine. "It's kind of messy, but very effective in just a few minutes," he told The New York Times a few years back.
Taste: The bottom line is that it really is a matter of taste. Trust your instincts: If your wine strikes you as off, it may well be. Maybe your red wine tastes too sweet, almost Port-like (and it's not Port), which could mean it was exposed to heat. Or it may taste strangely fizzy (a sign of fermentation) when it's not supposed to be a sparkling wine. In those cases, it may be best to summon your sommelier to render an opinion.
If you're unsure, don't be afraid to ask. Any restaurant worth returning to will want to make sure you're happy with every aspect of your meal — and a good (not bad) wine makes every meal better.
Photo: iStock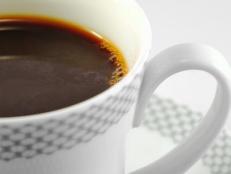 Americans consume 400 million cups of coffee per day. In Italy, people down 14 billion espressos every year. But the coffee-guzzling king is Finland, where residents drink more coffee than anywhere else in the world. Clearly, coffee is one of our favorite beverages, but is it good or bad?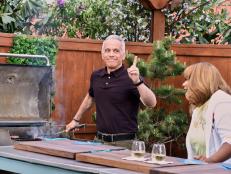 Summertime grilling season is the time of year when relaxed vibes give way to relaxed habits and maybe even a few missteps. Don't worry, we're here to let you know just how bad some of your little foibles are. We're answering the question "How Bad Is It?" and putting your backyard fumbles into 1 of 3 categories, "Not So Bad," "Pretty Bad," and "Really Bad."