Crisp or Cobbler: Which Do Your Prefer?
By:
Food Network Magazine
Food Network Magazine wants to know which side you're on. Vote in the poll below and tell FN Dish whether you prefer a crisp or cobbler.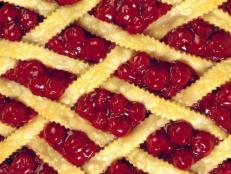 Summer is all about fruit-filled desserts. When faced with the choice of cobbler or pie, which would you choose? Read the pros and cons of each and YOU vote for the healthier winner!