Weekend Cookout: A Quick and Easy Father's Day Menu
This summer, Food Network's Grilling Central is packed with recipes for the entire family's taste buds — boasting the best in burgers, dogs, chicken and more all season long. But with so many recipes, where do you start? Each Friday, FN Dish is giving you a complete menu that will cook up in 30 minutes or less. This weekend, it's all about dad: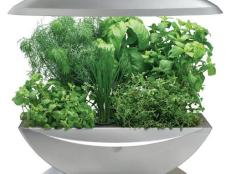 Give the gift of fresh herbs all year long with an indoor herb grower, the Aerogarden.