Broccoli and Orzo Casserole — Meatless Monday
This Meatless Monday, indulge in a soothing dish of Broccoli and Orzo Casserole.
Broccoli is a versatile ingredient that's unfortunately gotten a bad rap since childhood. But we're casting away that stereotype and giving it the chance to show off what it's got. This Meatless Monday, indulge in a creamy, cheesy and soothing meal of Broccoli and Orzo Casserole (pictured above) from Food Network Kitchen. The broccoli serves to complement the orzo, Havarti, butter, onion, garlic, pepper, Parmesan, sour cream, kosher salt and panko breadcrumbs, taking a back seat to stronger-tasting ingredients while holding the meal on its steamy shoulders.
Despite its rich texture and overall heartiness, this meal is relatively easy to make. And another added benefit is that you get a daily dose of vegetables while indulging in delicious Havarti cheese. On a frigid and busy Monday, you can't ask for a meal more agreeable than that. In fact, you may just go back for seconds.
Meatless Monday, an international movement, encourages people everywhere to cut meat one day a week for personal and planetary health. Browse more Meatless Monday recipes.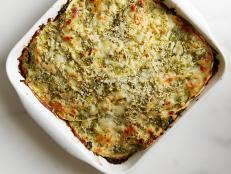 Check out Food Network's Vegetarian Tortilla Casserole, a good-for-you dish that's simple to prepare.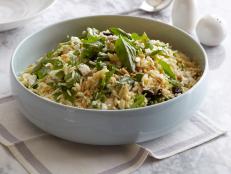 Impress your family with this fresh orzo salad, a top-rated recipe that's easy to prepare.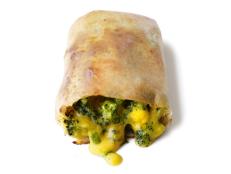 Food Network Magazine's Broccoli-Cheddar Pockets are an easy, cheesy dinner solution that can be made in just 35 minutes.