5 Crazy-Good Ways to Do Up Mashed Potatoes — Sensational Sides
Though this creamy, dreamy side could never, ever get old, there's something to be said for dressing up your family's tried-and-true recipe every once in a while.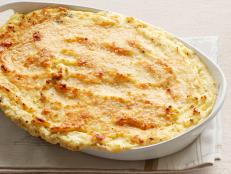 Cheesy does it, cheese lovers. Instead of taking your favorite food by the block, use cheese to improve your favorite go-to side dishes.