7 Recipes More Patriotic Than Red, White and Blue
Get in the spirit by stocking your 4th of July cookout menu with all-American cookout classics that scream "America" without bothering to be red, white and blue.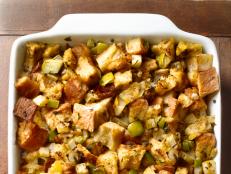 Everyone knows that stuffing is the best part of Thanksgiving. Choose the perfect one (or two) for your feast.