Coming to a Mug Near You: Homemade Hot Chocolate
Though you could go the store-bought route, going the extra mile and making your own chocolatey blend from scratch is totally worth it.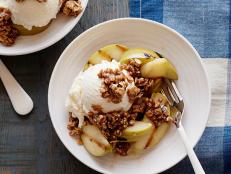 Though we must bid summer produce goodbye, the time is ripe for apples to save the day. Here are five recipes we can't wait to eat this fall.