5-Ingredient Pasta from Kitchen Sink
When time is tight, look to these go-to pasta recipes to save the day.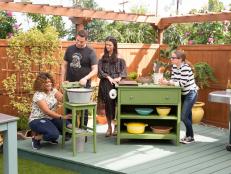 Don't get stuck in your kitchen during the dog days of summer! Instead, bring the indoors outside with our easy Kitchen Station and Outdoor Sink.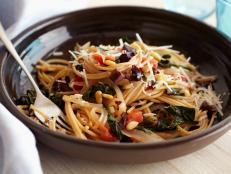 Good old pasta dishes can easily be turned into a vegetarian dish. Problem is, pile in tons of cheese and large portions of pasta and watch the calories and heart-clogging saturated fat go through the roof (yes, even vegetarian recipes can be unhealthy!). There are ways to lighten up your lasagna and macaroni and cheese but here are a variety of vegetarian pasta dishes that are delicious and figure-friendly.