What Would Bobby Do: Grilling
When it comes to the grill, Bobby Flay is a pretty tough act to beat. Adam decides to take some inspiration from the master and tries Bobby's grilled rib eyes, then tops them off with his own spicy margarita recipe.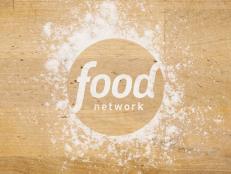 Bobby Flay's longtime Food Network editor, Adam, gets inspired and makes Bobby's Cajun-Brined Turkey for a holiday feast. Plus, he gets creative and "Bobbifies" recipes for Rum Punch and Austrian Country Stuffing.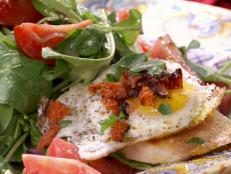 Rock your next brunch Bobby Flay-style, as Adam did, with Bobby's rocket salad with fried eggs, lemon-blueberry pancakes and spiked coffee.