10 Easy Tomato Appetizers
Here are 10 fabulous appetizer recipes where tomatoes are the star.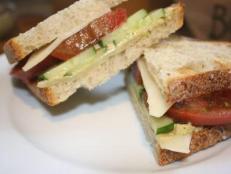 A pound of meat piled high on two slices of bread can be a bit much on a hot summer day (or any day really). Go light and cook less by prepping my veggie sandwich, which is filled with healthy nutrients and comes together in minutes.