Robin's Healthy Take: Which Bacon is Best?
Robin Miller sampled bacon in its many forms and picked her favorite.
There are so many bacon varieties at the market, I'm compelled to write about it. Flavors vary –hickory-smoked, applewood-smoked and some others – but MEAT also varies and that interests me. I was curious about the nutritional differences (as well as the taste and textural differences) between pork, turkey and veggie options so I did some research and testing. I was surprised that, in my opinion, pork bacon won overall. Why? The leaner, center cut bacon has calorie, fat and sodium numbers similar to the veggie bacon, but it's got more than 3 times the protein. It's also got more than double the protein of turkey bacon. Texture-wise, I prefer bacon with chewiness and crunch, something you don't find in veggie bacon, probably because it's made from mostly egg whites (it's either chewy or crunchy, depending on how long you cook it). I also thought the turkey bacon was a little chewy and lacked that wonderful merging of fat and meat you get from traditional bacon (you know… where crisp pork meets chewy fat).
I did my research, now tell me YOUR thoughts!
The following numbers are for skillet-cooked bacon (note the serving sizes too):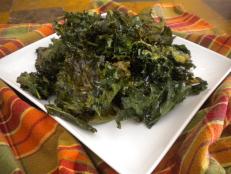 Deep-fried chips are out; healthy, baked chips are in, like Robin Miller's kale chips, maple sweet potato chips and curried potato chips.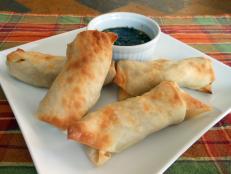 Take-out egg rolls aren't the healthiest fare, but Robin's lightened-up, baked-not-fried recipe is just the thing to soothe your cravings without busting your waistline.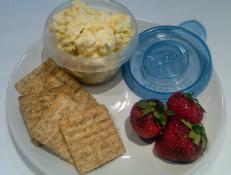 Robin Miller's ideas for healthy back-to-school lunches for kids.