US News Releases List of the Best Diets For Healthy Eating
U.S. News just released a list of the healthiest diets. How did popular diets like Paleo, Mediterranean, DASH, TLC and Atkins rate?
With the holidays around the corner, the idea fitting into sparkly holiday outfit is starting to make some folks sweat. Many are tempted by diets that'll help them lose 5 or 10 pounds in a flash. But is that really healthy or safe? U.S. News just released a new list of the healthiest diets, ranking the most popular diets from 1-20. You'll want to give this a read.
What Are U.S. News Best Diets Rankings?
Many clients and friends ask me, "Which is the best diet?" That's the million dollar question U.S. News set out to answer. To do so, they spent 6 months researching and analyzing 20 diets. In June, Twenty-two experts -- medical doctors, dietitians, health educators -- then rated each diet from 1 to 5 (5 being highest) in seven categories such as how easy it is to follow, short and long-term weight loss and its ability to prevent or manage heart disease or diabetes. Each diet was then ranked in 5 categories: Best Diets Overall, Best Weight Loss Diets, Best Diabetes Diets, Best Heart-Healthy Diets, and Best Commercial Diet Plans. You can see the results here. Today, US News added an additional category: The Best Diets for Healthy Eating.
Many dieters will do whatever it takes to shed pounds—even if it's unhealthy. That's why the U.S. News decided to compile a sixth list, The Best Diets for Healthiest Eating. It's refreshing to see someone putting health and safety first when it comes to weight loss! The ranking for this category specifically focused on safety and the nutritional completeness of the diet (how closely they lined up to the USDA's dietary recommendations). Safety carried a double weight when the scores were calculated.
The top 3 Best Diets for Healthiest Eating are:
#1: DASH Diet (score: 4.8)
#2: TLC Diet (score: 4.7)
#3: Mediterranean Diet (score: 4.6)
This diet focuses on whole grains, lean meats and fish, olive oil and fruits and vegetables. It even encourages you to sip on a glass or two of red wine. All recommendations are pretty close to the USDA's Dietary Guidelines without compromising safety.
Want to know who didn't fare so well? In last place at number 20 was the Atkins Diet (score: 2.0) due to severe restrictions on veggies, whole grains and fruit. The Raw Food Diet came in 19th place (score: 2.1) due to a shortage of calories—you still need to eat enough calories to lose weight safely. Other issues with this diet includes a lack of calcium, vitamin B-12, and D along with a high risk of food poisoning from eating raw and undercooked foods. The ever-popular Paleo Diet came in 18th place (score: 2.2) . It's one of the only diets where experts agreed that it was "somewhat unsafe."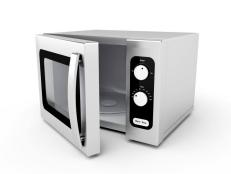 We're not talking about zapping frozen entrees. How about real ingredients and healthy meals straight out of the microwave oven!?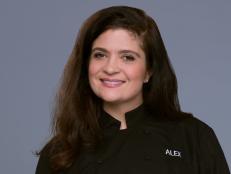 Hear from Alex Guarnaschelli to learn her favorite seasonal eats, plus what she piles on top of her ultimate burger.