10 Foods That Are Healthier Than You Think
Deciphering which foods are healthy can be tough. Some foods that are marketed as "healthy" are anything but. Other foods might not have a fancy label or have a bad reputation (dark meat, anyone?) and you're passing them up. Here are 10 foods you may be avoiding unnecessarily.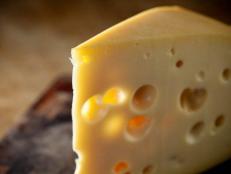 Some folks quit their favorite foods to be healthy but there's good news: some of these foods, like cheese, pizza and chocolate, are healthier than you think.