Spotlight Recipes: 25 Vegetarian Favorites
Whether you're a committed vegetarian or vegan or just want to try something new, meatless meals provide great variety to your dinner table meal line-up -- They can be both delicious and healthy (foregoing meat isn't an excuse to eat cheese pizza every day!) We chose 25 tasty recipes covering all of the major food groups vegetarians should be eating (these are healthy picks for meat-eaters, too): fruits and veggies, whole grains, beans/legumes, nuts, and seeds.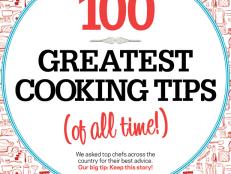 Food Network Magazine asked top chefs across the country for their best advice.