Add Flavor, Not Fat: 5 Tips for Better Barbecue — Summer Soiree
Brisket, pulled-pork and barbecue chicken can be health-conscious too. With a few simple modifications, you can turn your summer favorites into healthy meals.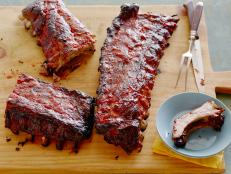 Check Food Network chefs' smoky, top-rated barbecue recipes off your to-do list before summer's end.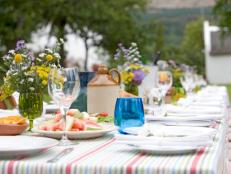 Hosting a get-together this summer? Whether you're doing an informal outdoor barbecue or an evening cocktail party, we've got you covered on how to best calculate the amount of food and drinks you'll need to plan the right size soiree.