Director of Culinary Production

What do you do on a daily basis?
Oversee all purchasing of food and related products for cooking shows, photo shoots, new business ventures, and in and out of house network events. I also manage day-to-day Food Network Kitchens operations. Finally, I manage and execute network events and location shoots.

Who is your culinary icon?
Jacques Pepin

Who is your favorite food TV personality, past or present?
The Swedish Chef

What's your favorite cookbook?
I don't use cookbooks, but I like Ad Hoc

What dish or ingredient will we never catch you eating?
Canned tuna fish

What's your favorite condiment?
Open Pit BBQ Sauce

What's the first dish you learned to make?
Scrambled eggs

Sweet tooth, salty tooth or both?
Salty

What kitchen tool can't you live without?
Spoon (you use it for everything)

What music do you like to listen to in the kitchen?
James Brown

What's your favorite food scene from a movie?
The end of Bridesmaids during the credits. I can't explain – — just watch it.

What's your favorite alcoholic beverage?
Bourbon

If you weren't in food, what career would you have liked to have tried?
Rock star

What's your favorite "food city" to visit?
New Orleans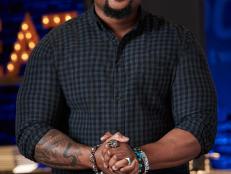 David Rose is a finalist competing on Food Network Star, Season 13.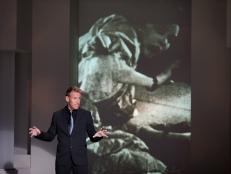 David Bull is an award-winning TV personality and the host of Food Network's Sugar Dome. Find out more about him and his career on Food Network.