Culinary Editor

What do you do on a daily basis?
I manage Food Network's culinary library, research food topics for various shows and track food trends for the network.

Who is your culinary icon?
John Thorne

Who is your favorite food TV personality, past or present?
Alton Brown

What's your favorite cookbook?
The Zuni Café Cookbook

What dish or ingredient will we never catch you eating?
An omnivore never says never.

What's your favorite condiment?
Kosher salt

What's the first dish you learned to make?
A basic tomato sauce for pasta

Sweet tooth, salty tooth or both?
Salty tooth

What kitchen tool can't you live without?
A chef's knife, well-sharpened

What music do you like to listen to in the kitchen?
Mets games on WFAN

What's your favorite food scene from a movie?
The Jerk: "Waiter, there's a snail on her plate!"

What's your favorite alcoholic beverage?
Wine

If you weren't in food, what career would you have liked to have tried?
School teacher

What's your favorite "food city" to visit?
Seattle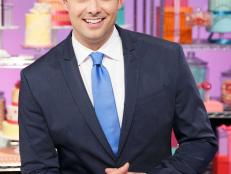 Before his breakout role as Aaron Samuels in the hit movie Mean Girls, Jonathan Bennett launched his career on the small screen. After getting his start starring in the Emmy Award-winning series All My Children, Jonathan appeared on Law & Order: SVU, Smallville and Veronica Mars. In addition to his work on television, he has starred in many leading motion pictures, including Love Wrecked, The Dukes of Hazzard: The Beginning, Cheaper by the Dozen and National Lampoon's Van Wilder: Freshman Year. He added executive producer to his resume with the films Authors Anonymous, Pawn and Submerged, in which he also starred. Recently he garnered national attention as a competitor on ABC's Dancing with the Stars, where he won "Fan Favorite." Jonathan currently serves as host of the Food Network series Cake Wars.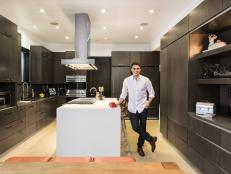 For 
Cake Wars
 host Jonathan Bennett, the kitchen is the busiest room in the house.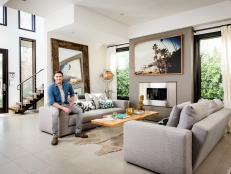 The Food Network star gives us a tour of his Los Angeles house.