Triple Play Shopping List
Here's what you'll need to make the recipes from this episode of Rachael Ray's 3 in the Bag.
You'll need the following ingredients to make Chickpea and Potato Soup, Crispy Curry Cutlet Sandwiches on Naan Bread and Spinach Tagliatelle with Buttery Tomato Sauce.

Shopping List:
1 1/2 pounds ground lamb or turkey
3 vine tomatoes
1 bunch basil
1 bunch mint
1 bulb garlic
2 large yellow onions
1 red onion
2 large russet or Idaho potatoes
1 tub Grated Parmigiano-Reggiano
1 tub Greek yogurt
1 package naan bread
2 boxes chopped frozen spinach
1 quart plus 1 cup chicken stock
1 pound spinach tagliatelle, egg tagliatelle or spaghetti
1 cup ditalini pasta
Two 32-ounce cans San Marzano tomatoes
One 28-ounce can chickpeas
1 jar Garam masala or other curry powder

Pantry List:
Butter
Olive Oil
Salt and Pepper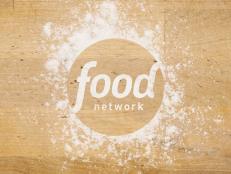 See videos and schedules for your favorite Food Network shows, including Ace of Cakes, Good Eats, 30 Minute Meals and Diners, Drive-ins and Dives.