Q: What is smoked paprika and where can I get it? I have checked all the stores in my area, and cannot find it. Doris Court, Tucson, AZ

A: Smoked paprika is a Spanish specialty, made by slowly smoking pimentón (a type of pepper from La Vera, in southwestern Spain) over oak. It's got a round, smoky, woodsy, spicy flavor that's completely different from everyday paprika. It comes in three types, each made from a different variety of pimenton: sweet (dulce), bittersweet (agridulce), and hot (picante). Look for it online if you can't find it in the store; there are a number of mail-order sources that should be able to send it to you.

— Food Network Kitchens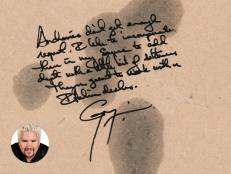 Great chefs tell Food Network Magazine what makes their dishes pop.