What Is Country Fried Steak?
Q: What is the difference between country-fried steak and chicken-fried steak? Is it a question of regional names? Gina Cavaluzzo, Dennis, MA

A: You're right, country fried steak and chicken fried steak are similar. Some food historians believe they're regional names for the same thing: a breaded, pan-fried steak served with gravy. The concept is thought to have been brought to the Southern United States by German immigrants in the mid-1800's, as it's pretty similar to wienerschnitzel, and a good way to make use of the tougher cuts of meat available in the South at the time. Though the name "country-fried steak" goes back at least that long, it's only been called "chicken-fried steak" since around the mid-20th century. The other distinction that sometimes comes up is that, where country-fried steak is flour-dusted and usually served with brown gravy and onions, chicken-fried steak is breaded with eggs and served with cream gravy.

- Food Network Kitchens

Recipes: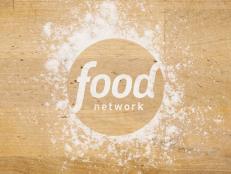 You're dying for some crispy and tender fried chicken but could do without all the fat and calories. Dana and Toby are going head to head, dishing up their lightened up versions of this famous finger food– weigh in on your favorite!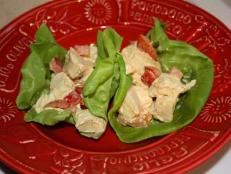 These curry chicken lettuce cups are full of flavor but not fat and calories. Add some crusty bread and you've got a light lunch or quick weeknight dinner.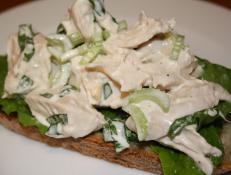 Store-bought chicken salad is far from a healthy option, with some kinds weighing in at more than 550 calories and 40 grams of fat per cup! Instead of the mayo-drenched take-out versions, try this fresh and light recipe – all it takes is 5 simple ingredients.