8 Ways to Jazz Up Iced Tea for Summer
A pitcher of classic iced tea can feel new over and over again, thanks to these homemade simple syrups, flavored with fruit, herbs and spices.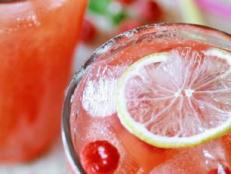 A tall glass of iced tea is perfect is perfect for chilling -- and re-hydrating -- in the summer heat. You can make a large batch in no time (please, none of that powder stuff!), but knowing what to put in it is the important part. Here are some mixtures to try.