QUIZ: Can You Guess the Food Network Stars by Their Dishes?
There's no question that you enjoy eating the sweet and savory recipes your favorite Food Network stars create. But if you were presented with only a picture of a dish, could you guess which chef made it? Take this quiz to see.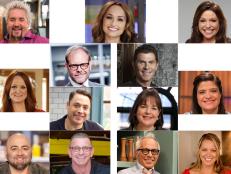 Click "start" to find out which of your favorite stars you're most compatible with.