How to Caramelize Onions in a Slow Cooker
Use your slow cooker to make perfectly caramelized onions without spending hours at the stove.
You'll need:
4 onions, thinly sliced
2 tablespoons canola oil
Instructions:
Toss the onions with the oil and cook on low in a slow cooker for 10 hours. For darker, crispier onions, leave uncovered for another hour.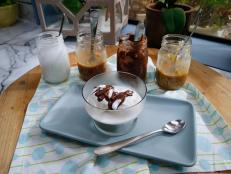 A stress-free way to have fresh, warm, homemade sauces for your next sundae party -- courtesy of your slow cooker and the hosts of The Kitchen.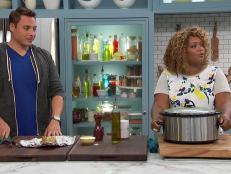 Your trusty slow cooker is brilliant for so much more than just soups and stews. Here are some favorite tricks from the crew at The Kitchen.