Hang onto your favorite summer memories by creating a craft to keep the beach in view all year round!
Beach Ornament:
Buy an inexpensive, refillable ornament from a craft store or online--we like using a larger size, but use any size you like; just look for one that opens by splitting in half. Cut a small piece of rope and use a hot glue gun to glue the ends together, forming it into a circle. Glue the circle to the bottom of the ornament to form a base for it to sit upright on. Fill the ornament with sand, sea shells, sea glass and any other small items collected on your beach vacation--we like to make a little sign to write the name of our favorite beach on. Close the ornament securely and place your little slice of summer wherever you like!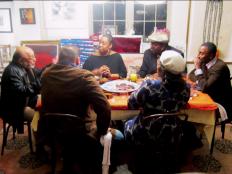 Join Next Iron Chef competitor Marcus Samuelsson as he explores the food revolution in Harlem.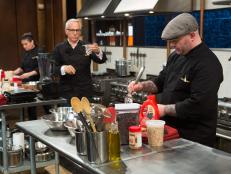 Watch the latest episode of Chopped After Hours, when judges Alex, Geoffrey and Chris cook the dessert baskets from the Short Order Cooks episode.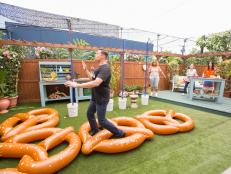 Entertain guests of all ages at your next summer party by setting up your own obstacle course right in your back yard!