The Kitchen's Tool Takedown Product List
Find out where to purchase the utensils featured on each of The Kitchen's Tool Takedown segments.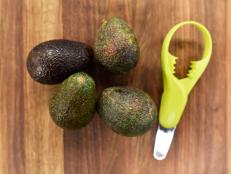 It's time for another Tool Takedown. We're having a head-to-head match-up of the latest kitchen tools and gadgets vs. the experience and skills of your favorite Kitchen hosts. How do these gadgets stack up? Do they work? Are they worth the money and, most importantly, the storage space?