1. The French term used for food cooked just to the perfect point of doneness. 2. When referring to meat, à point means that a steak is cooked rare.

From The Food Lover's Companion, Fourth edition by Sharon Tyler Herbst and Ron Herbst. Copyright © 2007, 2001, 1995, 1990 by Barron's Educational Series, Inc.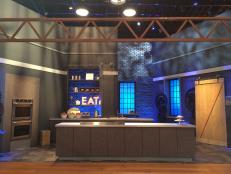 Click "start" to find out how you would hook an audience on Food Network.