Pronunciation: [a-SIHD-yoo-lay-ted]

Water to which a small amount of vinegar, lemon or lime juice has been added. It's used as a soak to prevent discoloration of some fruits and vegetables (such as apples and artichokes) that darken quickly when their cut surfaces are exposed to air. It can also be used as a cooking medium.

From The Food Lover's Companion, Fourth edition by Sharon Tyler Herbst and Ron Herbst. Copyright © 2007, 2001, 1995, 1990 by Barron's Educational Series, Inc.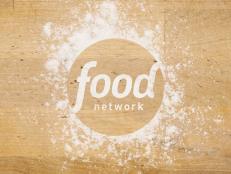 Most fruit preserves and pickles are sufficiently high in acid to be canned via a method called water bath canning, where jars are submerged in boiling water for a prescribed amount of time. This destroys any pathogens in the food, and creates a seal, thereby rendering the jars shelf-stable.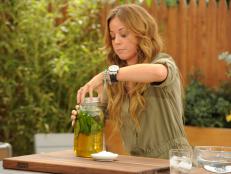 Learn to make cooling tea water, a spa product featured on The Kitchen.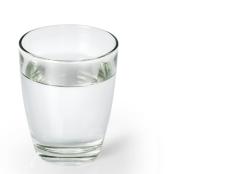 Find out if you're drinking enough water and staying hydrated during the summer months with these tips from Food Network.