The amount of wine or spirit (such as bourbon) that vanishes during barrel aging when a small portion of the liquid evaporates through the pores of the wood.

From The Food Lover's Companion, Fourth edition by Sharon Tyler Herbst and Ron Herbst. Copyright © 2007, 2001, 1995, 1990 by Barron's Educational Series, Inc.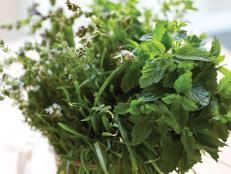 Chef Seamus Mullen shares this tasty and healthy recipe from his book, Hero Food.