A flat, rigid sheet of metal on which cookies, breads, biscuits, etc. are baked. It usually has one or more turned-up sides for ease in handling. Shiny, heavy-gauge aluminum baking sheets are good heat conductors and will produce evenly baked and browned goods. Dark sheets absorb heat and should be used only for items on which a dark, crisp exterior is desired. Insulated baking sheets (two sheets of aluminum with an air space sealed between them) are good for soft cookies or bread crusts, but many baked goods will not get crisp on them. Cookies and breadstuffs may burn on lightweight baking sheets. To alleviate this problem, place one lightweight sheet on top of another for added insulation. For even heat circulation, baking sheets should be at least 2 inches smaller all around than the interior of the oven.

From The Food Lover's Companion, Fourth edition by Sharon Tyler Herbst and Ron Herbst. Copyright © 2007, 2001, 1995, 1990 by Barron's Educational Series, Inc.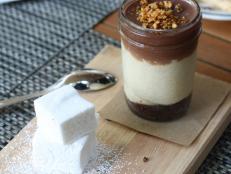 Find out how pastry chef, Hedy Goldsmith, constructs pies in jars.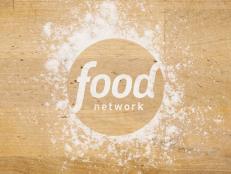 What you need to know about flour, sugar, chocolate and other pantry staples.