To stir rapidly in a circular motion. Generally, 100 strokes by hand equals about 1 minute by electric mixer.

From The Food Lover's Companion, Fourth edition by Sharon Tyler Herbst and Ron Herbst. Copyright © 2007, 2001, 1995, 1990 by Barron's Educational Series, Inc.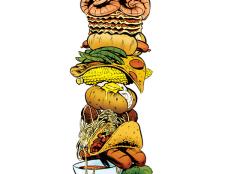 Food Network Magazine boarded a cruise ship with a nutrition coach from the new show Fat Chef to get her all-you-can-eat survival tips.