A true bass, this Atlantic coast fish can be found from Cape Cod to Florida, though it's more abundant from New York to North Carolina. A best-selling fish, it can vary in color from brown to dark gray. It has a firm, moderately fat flesh that has a delicate flavor, due largely to its diet of crabs and shrimp. Black sea bass is sold whole, and in steaks and fillets. It's suitable for almost any method of preparation. See also bass; striped bass; fish.

From The Food Lover's Companion, Fourth edition by Sharon Tyler Herbst and Ron Herbst. Copyright © 2007, 2001, 1995, 1990 by Barron's Educational Series, Inc.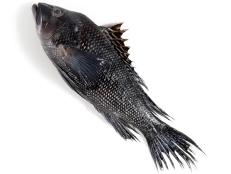 A guide to buying and cooking sea bass.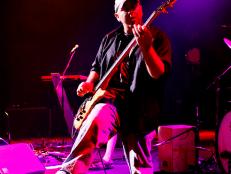 When people call Duff Goldman a rock-star baker, they mean it: He's as fired up onstage as he is in the kitchen.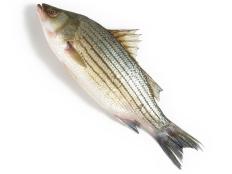 A guide for buying and cooking striped bass.