n. Any of a number of various confections—soft and hard—composed mainly of sugar with the addition of flavoring ingredients and fillings such as chocolate, nuts, peanut butter, nougat, fruits and so on. Sugar syrup is the foundation for most candies, the concentration of the mixture depending upon its temperature, which can be checked either by a candy thermometer or by a series of cold-water tests. Candy may come in tiny bits, small one- or two-bite pieces, or in the form of a candy bar, containing several bites. Candy bars usually have a chocolate coating. So-called "nutritious" candy bars typically contain honey instead of sugar, and often substitute carob for chocolate. candy v. To sugar-coat various fruits, flowers and plants such as cherries, pineapple, citrus rinds, angelica, ginger, chestnuts, violets, miniature rose petals and mint leaves. Candying food not only preserves it but also retains its color, shape and flavor. The candying process usually includes dipping or cooking the food in several boiling sugar syrups of increasing degrees of density. After the candied fruit air-dries, it is sometimes dipped in granulated sugar.

From The Food Lover's Companion, Fourth edition by Sharon Tyler Herbst and Ron Herbst. Copyright © 2007, 2001, 1995, 1990 by Barron's Educational Series, Inc.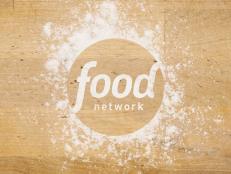 This page should redirect you to the peppermint candy cake template. If it does not redirect you automatically,
click here
.