The flower bud of a bush native to the Mediterranean and parts of Asia, capers date back to 600 bc. The small buds are hand harvested, sun-dried and then typically pickled in a vinegar brine, though some are dry-salt cured. Capers range in size from the petite nonpareil variety from southern France (considered the finest), to those from Italy, which can be as large as the tip of your little finger. There are also the Spanish-imported stemmed caperberries that are about the size of a cocktail olive. Capers should be rinsed before using to remove excess salt. The pungent flavor of capers lends piquancy to many sauces and condiments; they're also used as a garnish for meat and vegetable dishes. Fried capers make a wonderfully crispy garnish and are easy to prepare. Heat about ½ inch of olive oil in a saucepan and fry the capers (blotted dry) for 1 to 2 minutes, or until crisp. Drain on paper towels and use within 3 hours.

From The Food Lover's Companion, Fourth edition by Sharon Tyler Herbst and Ron Herbst. Copyright © 2007, 2001, 1995, 1990 by Barron's Educational Series, Inc.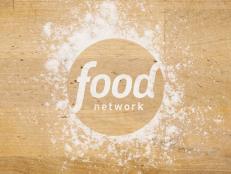 Capers are the pickled flower buds of a thorny, trailing shrub that grows like a weed all over the Mediterranean.