see cookware and bakeware materials

From The Food Lover's Companion, Fourth edition by Sharon Tyler Herbst and Ron Herbst. Copyright © 2007, 2001, 1995, 1990 by Barron's Educational Series, Inc.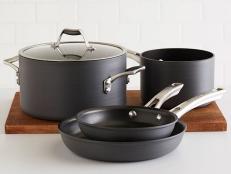 Every cookware surface has its own set of rules to guarantee correctly cooking food and ensure a long life on your shelf. Whether your cabinets are stocked with nonstick, cast iron or stainless steel (or you're thinking about a set to invest in), these tips will keep your pots and pans properly cared for.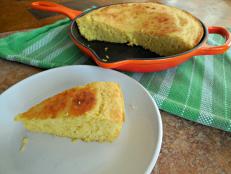 Make cornbread with Greek yogurt and low-fat buttermilk for down-home flavor and crumbly texture, with less fat than the cornbread your Grandma made.