The stainless-steel cutting edge of this kitchen tool has five tiny cutting holes which, when the zester is pulled across the surface of a lemon or orange, create threadlike strips of peel. The zester removes only the colored outer portion (zest) of the peel, leaving the pale bitter pith.

From The Food Lover's Companion, Fourth edition by Sharon Tyler Herbst and Ron Herbst. Copyright © 2007, 2001, 1995, 1990 by Barron's Educational Series, Inc.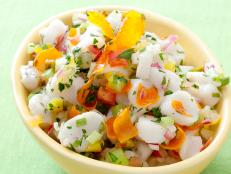 Chairman's Challenge: A Tennessee reader's sweet-and-tangy ceviche edged out the competition in our citrus-themed recipe contest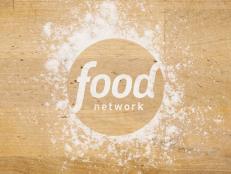 No need to buy fancy soap when it's so easy to make a home-made hand scrub.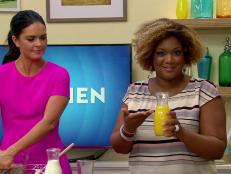 Learn to make a citrus nail-growth soak, a spa product featured on The Kitchen.