A mixture of whole milk and sugar, 40 to 45 percent of which is sugar. This mixture is heated until about 60 percent of the water evaporates. The resulting condensed mixture is extremely sticky and sweet. Unsweetened condensed milk is referred to as evaporated milk. Store unopened sweetened condensed milk at room temperature for up to six months. Once opened, transfer the unused milk to an airtight container, refrigerate and use within five days. Sweetened condensed milk is used in baked goods and desserts such as candies, puddings, pies, etc.

From The Food Lover's Companion, Fourth edition by Sharon Tyler Herbst and Ron Herbst. Copyright © 2007, 2001, 1995, 1990 by Barron's Educational Series, Inc.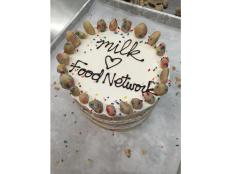 We stopped by Milk Bar's test kitchen location in Brooklyn to see how the masterpiece comes together.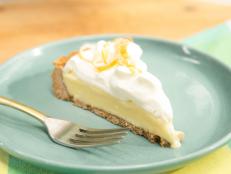 Milk in a can? You better believe it, since this all-star staple shines in satisfying sweet treats.