Pronunciation: [KAHN-duh-ment]

A savory, piquant, spicy or salty accompaniment to food, such as a relish, sauce, mixture of spices and so on. Ketchup and mustard are two of the most popular condiments.

From The Food Lover's Companion, Fourth edition by Sharon Tyler Herbst and Ron Herbst. Copyright © 2007, 2001, 1995, 1990 by Barron's Educational Series, Inc.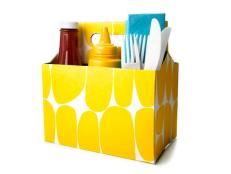 Turn a six-pack into a condiment carrier!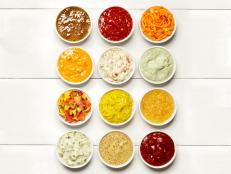 Dress up burgers, hot dogs and more with fun and fast toppings from Food Network Magazine.