Also called shell bean or shellout, and known as borlotti bean in Italy, the cranberry bean has a large, knobby beige pod splotched with red. The beans inside are cream-colored with red streaks and have a delicious nutlike flavor. Cranberry beans must be shelled before cooking. Heat diminishes their beautiful red color. They're available fresh in the summer and dried throughout the year. See also beans.

From The Food Lover's Companion, Fourth edition by Sharon Tyler Herbst and Ron Herbst. Copyright © 2007, 2001, 1995, 1990 by Barron's Educational Series, Inc.

Sauce is just the start. Here are dozens of fun ideas.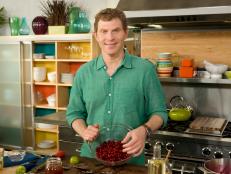 Dress up your Thanksgiving dinner spread with Bobby Flay's recipes for homemade cranberry sauce and relish from Food Network.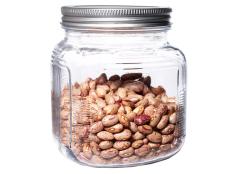 Swap chicken or fish for dried beans once or twice a week — you'll save money, take in fewer calories and enjoy beans' many nutritional benefits.