To reduce a food to its finest form, such as crumbs, paste or powder. Crushing is often accomplished with a mortar and pestle, or with a rolling pin.

From The Food Lover's Companion, Fourth edition by Sharon Tyler Herbst and Ron Herbst. Copyright © 2007, 2001, 1995, 1990 by Barron's Educational Series, Inc.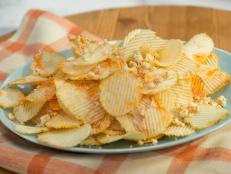 Learn three new ways to transform everyday snack items into all-new munchies.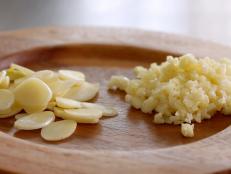 Follow this quick step-by-step guide and learn how to prepare garlic, a popular flavor base for countless recipes.