A small, individual-size cake that's usually baked in a muffin pan. Sometimes the cupcake mold is lined with a crimped paper or foil cup. After baking, the paper or foil is simply peeled off before the cupcake is eaten.

From The Food Lover's Companion, Fourth edition by Sharon Tyler Herbst and Ron Herbst. Copyright © 2007, 2001, 1995, 1990 by Barron's Educational Series, Inc.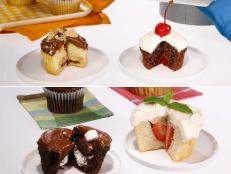 You've seen how to take your cupcakes up a notch by decorating them, but have you thought about taking the insides to the next level? Try out these stuffing ideas to enjoy cupcakes that are delicious from the inside out.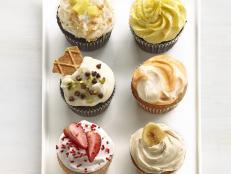 Find everything you need for your next cupcake project.