From the southern Indian word kari, meaning "sauce," comes this catch-all term that is used to refer to any number of hot, spicy, gravy-based dishes of East Indian origin. Curry powder is an integral ingredient in all curries.

From The Food Lover's Companion, Fourth edition by Sharon Tyler Herbst and Ron Herbst. Copyright © 2007, 2001, 1995, 1990 by Barron's Educational Series, Inc.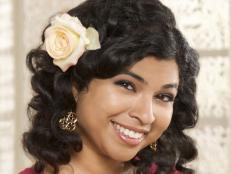 Aarti proves that curry is not just a powder by making four distinct curry dishes.