A term found on Italian menus meaning that a dish is in the style of the house (referring to the restaurant or trattoria), such as "fettuccine della casa." Vino della casa would be the "house wine."

From The Food Lover's Companion, Fourth edition by Sharon Tyler Herbst and Ron Herbst. Copyright © 2007, 2001, 1995, 1990 by Barron's Educational Series, Inc.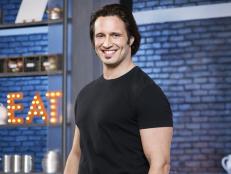 Luca Della Casa is a finalist on Food Network Star, Season 10.